TURKISH CENSOR CASES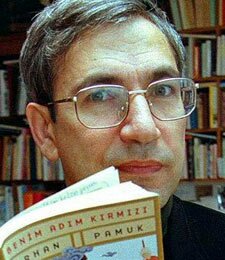 ANKARA - In Januari 2006 Turkey abruptly cancelled the case against best-selling author Orhan Pamuk (picture on the left) for insulting Turkish identity, after the Justice Ministry said it had no authority to try him.
The Turkish Justice Ministry told Istanbul's Sisli court it had had no authority under the revised penal code to pursue the trial.
Pamuk was charged under Article 301 of the new penal code, which forbids insulting the Turkish identity, after he said in a Swiss newspaper interview that no one dared discuss the massacre of a million Armenians in Turkey during World War One.
Elif Shafak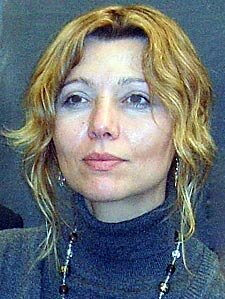 On September 22, 2006, Turkish writer Elif Shafak (picture on the right) was acquitted of a similar charge for her novel The Bastard of Istanbul. The novel follows the histories of two families, one in Istanbul and the other an exiled Armenian family living in San Francisco.
The charges stemmed from a passage in the novel in which one of the characters refers to the deaths of Armenians during the First World War as genocide.
The Turkish judge discharged Shafak because he could not find any prove for the accusation that the Turkish identity was insulted.
Shafak divides her time between Istanbul and a teaching position at the University of Arizona.