THE HERITAGE OF THE GREAT WAR


Burial in Flanders fields - 4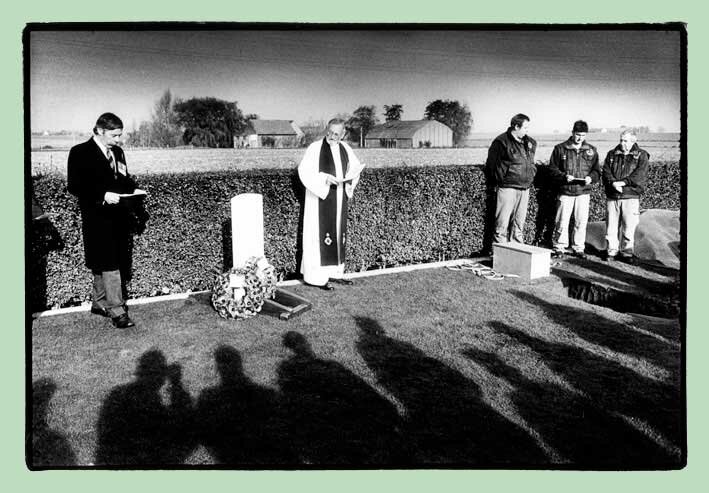 The second burial ceremony takes place at Track X Cemetery, close to Ypres.
Only one coffin here. The name of the soldier is unknown, we only know that he belonged to the Royal Sussex Regiment. His body was found by official Belgian archeologists who are excavating the terrain where the new Highway A19 is supposed to come.
Chaplain Ray Jones of St. George's Memorial Church at Ypres conducts the service. A representative of the Royal Sussex Regiment reads a verse from the Gospel of St. John.
Father Jones prays: "Dust thou art and unto dust shall you return."
---

Click on the picture to see the next one or click here to go back to the summary page.

Picture ©opyright .
---