THE HERITAGE OF THE GREAT WAR


Burial in Flanders fields - 8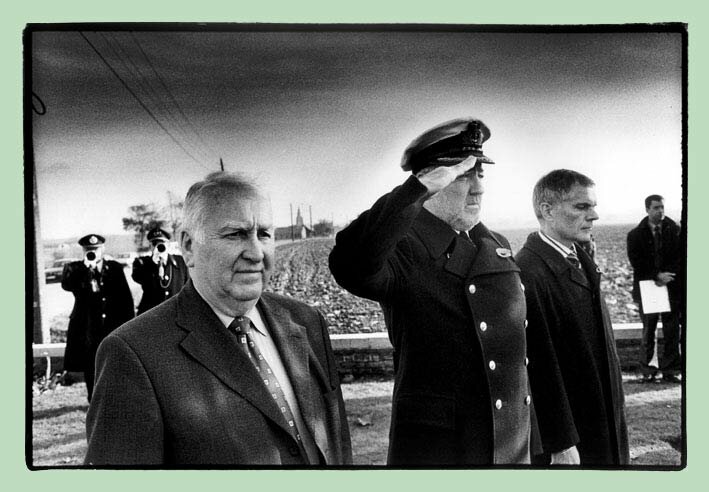 Salute
The unknown soldier buried here belonged to the Worcestershire Regiment. That much we know from the remains of the uniform that were still on his body.
He was found in the court-yard of a nearby farmhouse. The farmer was digging in his garden when he discovered the corpse. It happens all the time. So many are still missing, buried somewhere in Flemish mud.
Picture: on the left a representative of the Worcestershire Regiment. In the middle, saluting, a representative of the Belgian armed forces. On the right Philip Noakes, director of the Northern Europe Area of the Commonwealth War Graves Commission.
After the Last Post has sounded, Philip Noakes cites Laurence Binyon:

They shall grow not old as we that are left grow old,
Age shall not weary them, nor the years condemn.
At the going down of the sun and in the morning,
We will remember them.
---

This was the last picture in this series. Click on the picture or here to go back to the summary page.

Picture ©opyright .
---