Enthousiasm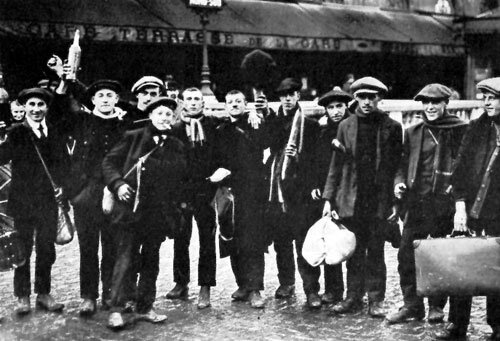 In France the enthousiasm to join was enormous.
The picture shows young Frenchmen on their way to the recruiting office.
A quote from the British weekly The War Illustrated on 28th May, 1915, describing a battle near La Bassée:
"Two French battalions of the line headed the charge, mostly formed of the youngest recruits. The Bavarians held their ground and fought gamely. The youngest soldiers of France rushed the machine-guns, at no matter what loss, emptied their magazines into the crowded trenches, and then jumped in and fought with the bayonet."
---

Click on the picture to see the next in this series or click here to go back to the summary page.
---