Little Blue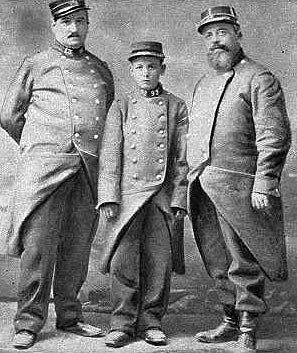 The boy in the middle is '15 years old hero' Edouard Mina from Lyon, France.
Edouard is an orphan. His 'adoption-parents' next to him call him Petite Bleu, little blue, because of his blue pants that every poilu (common soldier) wears.
---

Click on the picture to see the next in this series or click here to go back to the summary page.
---