Still Too Young?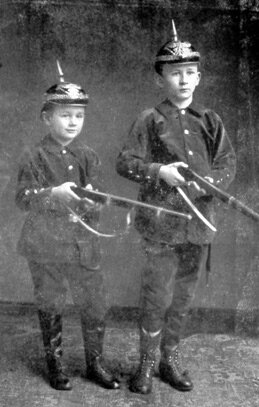 German children playing soldier.
Picture made in 1914. The boy on the left definitely is too young, but his brother will be wanted for the German army in the next years.
Photograph taken from Krieg dem Kriege (1924), the famous anti war book by Ernst Friedrich.
Pictures of children playing war are abundant in all countries in this period. Unfortunately the Great War gave many of them a chance to revert play to reality.

---

Click on the picture to start a slideshow or click here to go back to the summary page.
---