With Pride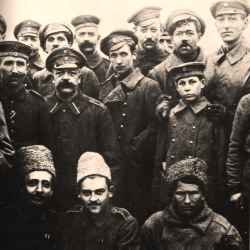 Young and old together, again.
Look at him, in the second row. He wears the German uniform with pride - but how old is he?
German soldiers. In the forefront Russian prisoners-of-war.
---

Click on the picture to see the next in this series or click here to go back to the summary page.
---