Kid-Soldier, then Senator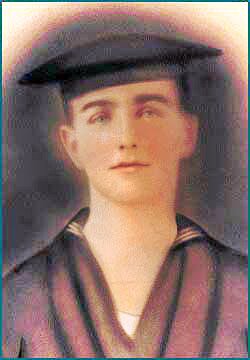 Mike Mansfield, 14 years old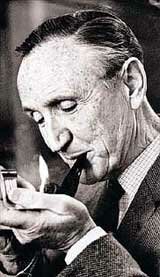 American Senator Mike Mansfield was a kid-soldier from the Great War, although not many people know that.
Mansfield was a son of Irish immigrants. In 1917, fourteen years old, he quit school and tried to enlist in the armed forces, but he was turned down.
He then went to the Catholic church where he had been baptized, obtained a copy of his birth certificate, and forged it to show that he was born a few years earlier.
With these papers he was accepted in the Navy and he crossed the Atlantic seven times before officers discovered he was underage and discharged him.
After the war he worked in copper mines, then took high school, then university. He became a professor in Far Eastern history and went into politics.
Mansfield served 34 years in Congress, 24 of those in the Senate (Democrats). He presided over the Senate from 1961 to 1976. The picture on the right was made in that time.
He was an early supporter of the Vietnam War, yet he became one of that war's most persistent critics when he learned that he had been deceived by the government. In 1976 he was appointed ambassador to Japan.
Michael Joseph Mansfield died on 5 October 2001. He was 98 years old. He never told much about his time in the war.
---

Click one of the pictures to see the next in this series or click here to go back to the summary page.
---