La Boisselle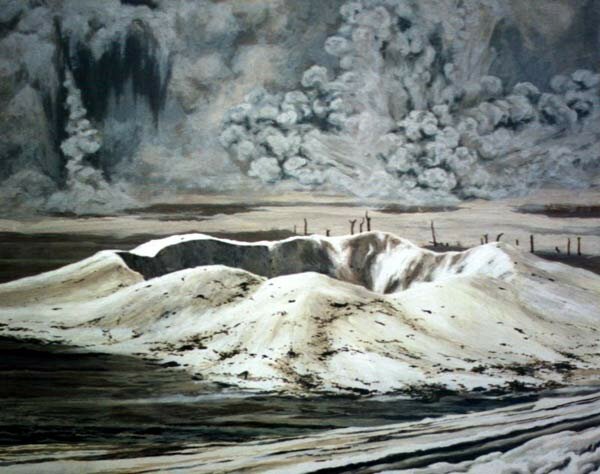 (British Official): General Headquarters, Sunday 10.15pm: Heavy fighting has taken place today in the area between the Ancre and the Somme, especially about Fricourt and La Boisselle. In the neighbourhood of La Boisselle the enemy is offering a stubborn resistance, but our troops are making satisfactory progress. Later information of the enemy's losses show that our first estimates were too low.
(German Official): Yesterday a great Anglo-French attack, which had been prepared during several months with unlimited resources, began on a front of about 25 miles. After a most violent artillery and gas preparation on both banks of the Somme and the Ancre, which lasted for seven days, the enemy gained no appreciable advantages between Gommecourt and the vicinity of La Boisselle, but sustained very heavy losses.
---

Click on the picture to see the next one in this series, or click here to go back to the summary page.
---