Moquet Farm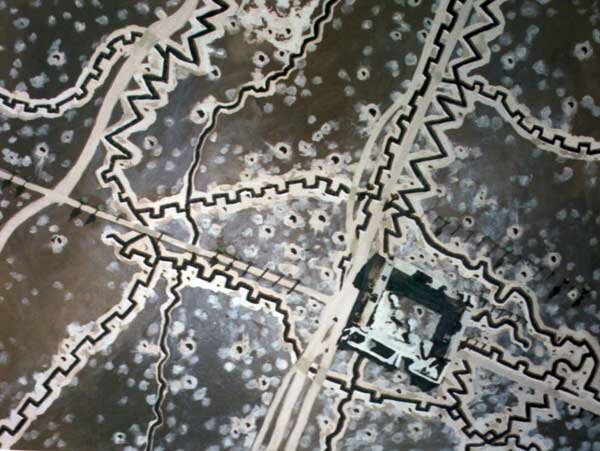 The Battle of Mouquet Farm was one of the most tragic Australian experiences of 1914-18 on the Western Front.
The battle was part of the Somme Campaign and lasted from the beginning of August 1916 until September. It fell only after the British had seized Thiepval and swept past Mouquet Farm.
It was also the place where one of the youngest Australians died. Private Stanley Adams from Randwick, Sydney, was a plumber before the war. He was 16 years old when he was killed in action at Moquet Farm, in August 1916. He has no known grave.
---

Click on the picture to see the next one in this series, or click here to go back to the summary page.
---