Coming Home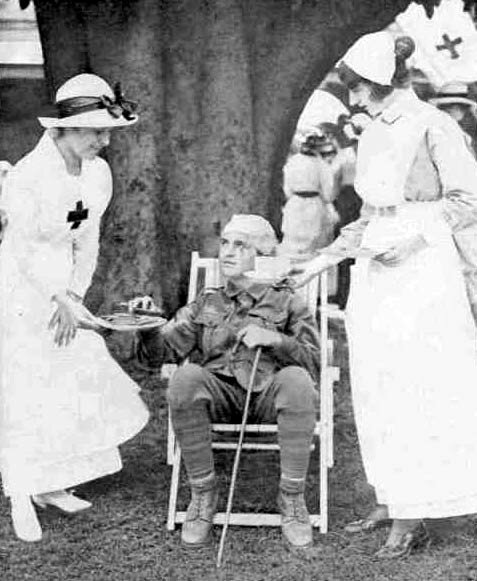 Warm welcome for a young, wounded ANZAC soldier.
He is met by auxiliary nurses on arrival at a hospital in Randwick, Sydney, Australia.
---

This is the last picture from this series. Click on the picture to go the summary page

Or click here to go read an article on 'undisciplinary' Aussies in the Great War.

Or click here to go back to the frontpage of The Heritage of the Great War.
---