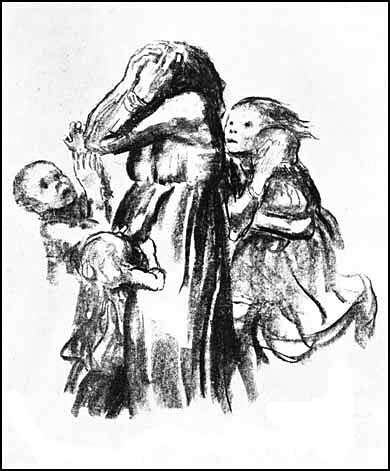 "Killed in Action"
(Drawing by Kathe Kollwitz, 1919)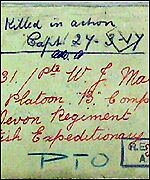 The drawing above is from Kollwitz's Krieg-series. Click here to see Widows and Orphans, another anti-war drawing by this German artist.
Kathe Kollwitz lost her only son in the war (and later, in the Second World War, her only grandson).
The illustration right shows a enveloppe, that was returned to the sender, because the soldier the letter was addressed to, was 'killed in action'.
---

This is the last picture of this series. Click on the picture to return to the summary page.

Or click here to go to the Frontpage of The Heritage of the Great War.
---