Flame Throwers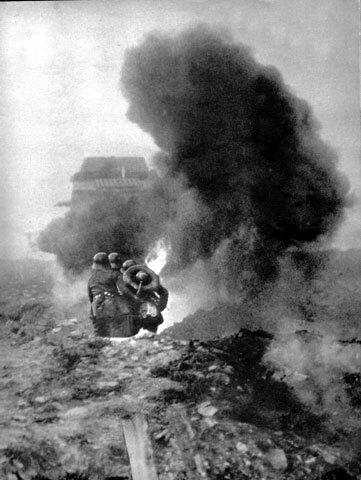 Germans attack using flame throwers.
The tank is a German A7V which was designed by Joseph Vollmer and built by the firms of Daimler, Büssing and Loeb. There were only twenty of this kind built and used in combat.
---

Click on the picture to see the next in this series or click here to go back to the summary page.
---