THE HERITAGE OF THE GREAT WAR


POLITICAL CARTOON BY ALBERT HAHN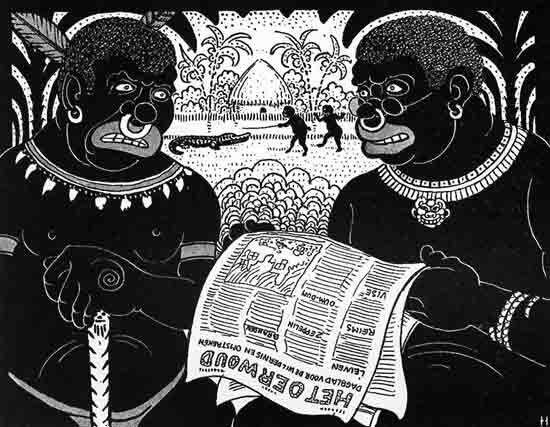 WAR NEWS IN THE JUNGLE ABOUT DUMDUM, ZEPPELINS ETC.
"Are'nt these Europeans the same people who send missionaries to civilize us?"
Published in 1914


Click here or on the cartoon to see the next one in this series.

Back to the article on Albert Hahn.

Back to the frontpage of The Heritage of the Great War.