Impetuous Algerians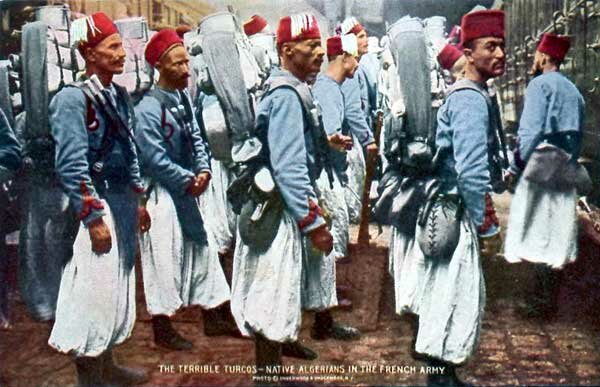 More North African soldiers: Algerians, serving in the French army
American picture, made by photographers of the Underwood & Underwood Agency. The caption reads that these soldiers are nicknamed Terrible Turcos.
The term Turcos was used not just voor people from Turkey, but also for North-Africans.
On the backside of this card there is another text: These soldiers are impetuous fighters, and the difficulty the French generals find in their employment is to hold them back at times when to charge the enemy is foolhardy.
---

Click on the picture to see the next one in this Color Photographs series, or click here to go back to the summary page.
---