Ready for the Enemy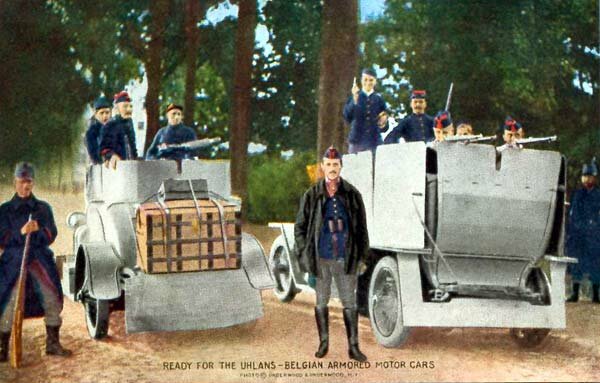 Belgian armored motor cars. The car on the left carries a machine gun.
The one on the right is simply armored with sheet steel to stand heavy fire.
The original caption with this picture reads: The flat lowlands of Belgium and northern France are networked with perfect roads, making possible very rapid movement of troops. Armored motor cars have been much used by all the armies, especially as escorts for aviators.
---

Click on the picture to see the next one in this Color Photographs series, or click here to go back to the summary page.
---