Wounded Cuirassier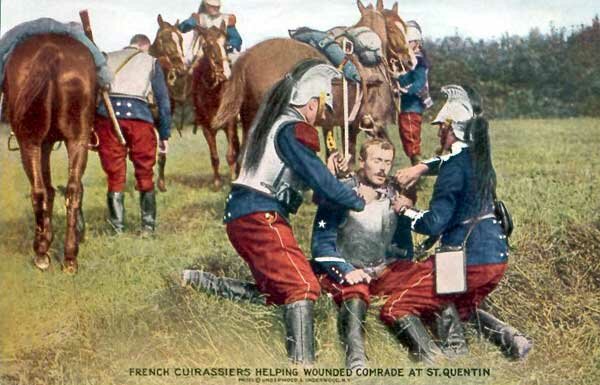 French cuirassiers helping a wounded comrade at St. Quentin
The picture was made on the French route of retreat to Paris in the first stage of the war. The photographer worked for the American Underwood & Underwood Agency.
The French had twelve regiments of cuirassiers, a survival of the 17th century, wearing steel cuirasses and helmets with horsehair plumes. They also carried a long double-edged stabbing sword.
---

Click on the picture to see the next one in this Color Photographs series, or click here to go back to the summary page.
---