Russian Steam Roller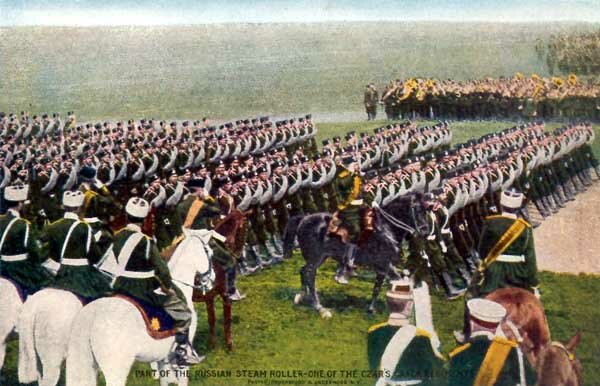 Russian Grenadiers of the Guard, the Czar's crack regiments
There were twelve regiments of these Grenadiers, all composed of big men.
The picture shows a formal review, the regimental band playing parade music as the Guard marches by.
Only a few days before the war broke out, President Poincaré, of France, reviewed these famous troops of the Czar in St. Petersburg.
---

Click on the picture to see the next one in this Color Photographs series, or click here to go back to the summary page.
---