Toilet Camouflaged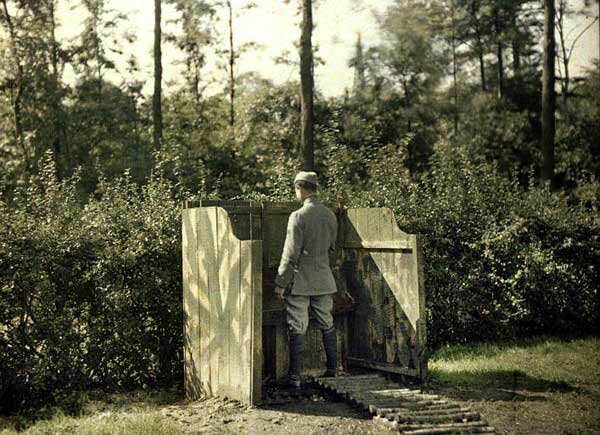 A soldier's urinoir - French for men's bathroom. The sides are painted with camouflage colors
Picture made near Rexpoede, Northern France, on August 31, 1917.
---

Click on the picture to see the next one in this Color Photographs series, or click here to go back to the summary page.
---