New German Siege Gun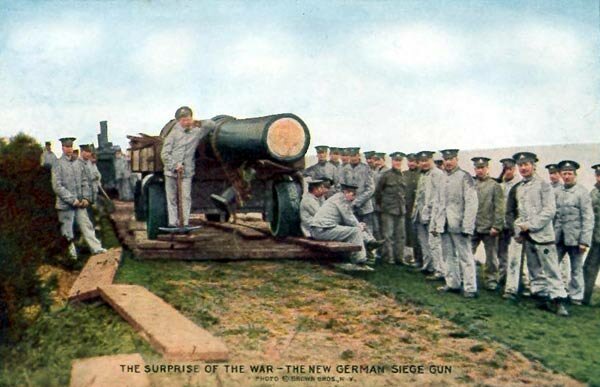 The Surprise of the War: enormous German siege guns
These guns battered Namur into ruins, reduced Meubeuge and were employed in the capture of Antwerp.
An American picture (by a photographer of Brown Bros.). The orignal caption reads: The Germans demonstrated their marvelous efficiency in the art of war by keeping the existence of these fort-destroyers a complete secret until they were ready to use them against Belgium and France.
---

Click on the picture to see the next one in this Color Photographs series, or click here to go back to the summary page.
---