Patrolling the Murmansk railway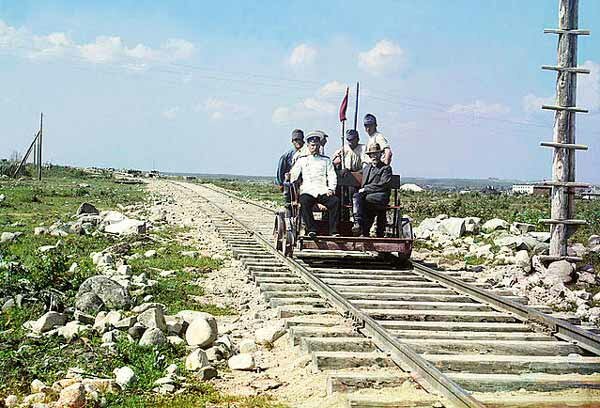 On a handcar outside Petrozavodsk on the Murmansk railway, Russia, 1915.
The largest part of this railroad was built during the war by German Prisoners-Of-War. According to some reports so many POW's died that 'under every sleeper a German was buried'.
Picture made by the Russian photographer Sergei Mikhailovich Prokudin-Gorskii.
---

Click on the picture to see the next one in this Color Photographs series, or click here to go back to the summary page.
---