Torpedoed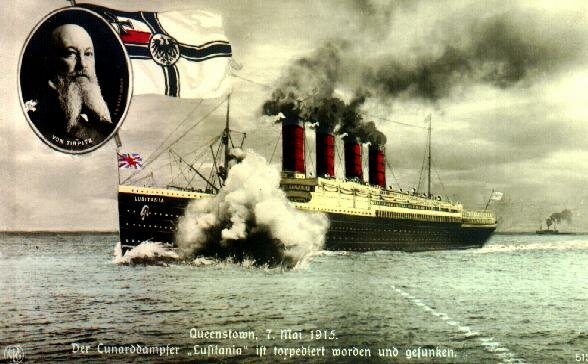 German postcard showing the torpedoing of Lusitania
This picture was faked.
The torpedoing arose so much anger in the United States and elsewhere, that from that moment on American participation in the war could not be avoided anymore.
In Germany the disaster was applauded as the public learned that the liner carried ammunition on board to England.
---

Click on the picture to see the next one in this Color Photographs series, or click here to go back to the summary page.
---