After the Germans passed by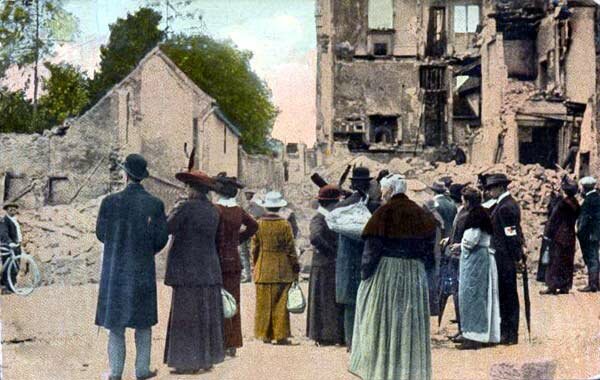 Inhabitants of Senlis look at the ruins of their beautiful Old World Town
Before Rheims, Senlis (Northern France) was razed to the ground by the German army.
Picture made in 1914 by a photographer of the American International News Service.
---

Click on the picture to see the next one in this Color Photographs series, or click here to go back to the summary page.
---