Mess Time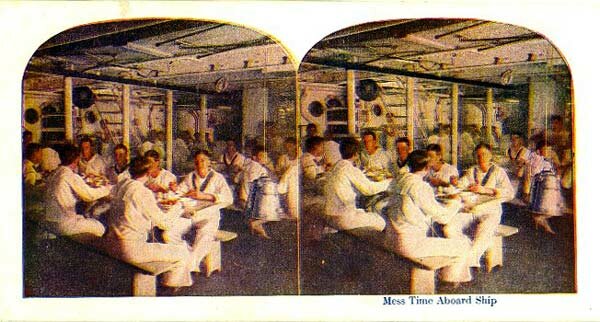 Mess Time aboard ship. Stereo picture
The original byline reads:
The set of boys show the clean-cut type of American sailor with intelligence stamped on their faces. The greatest care is taken to select only the fittest and brightest type of young man in the navy.
---

Click on the picture to see the next one in this Color Photographs series, or click here to go back to the summary page.
---