Crack Austrian Infantry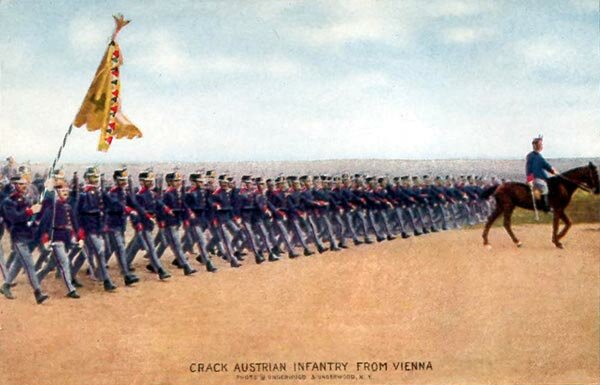 Austrian soldiers from Vienna parade
The long trousers worn by these troops show that they are recruited from the Germanic part of the Austrian Empire.
The empire (in which 26 different languages were spoken) had a large army. Military service was compulsory for all able-bodied males from 20 tot 43, and totalled twelve years: three in the line, seven in reserve and two in the Landwehr.
---

Click on the picture to see the next one in this Color Photographs series, or click here to go back to the summary page.
---