On the Battlefield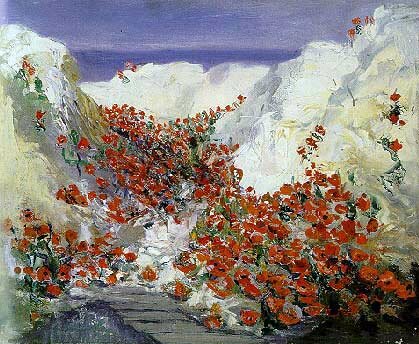 Trench with duckboard and poppies
For a couple of years after the Great War poppies continued to flower on the former battlefields.
In 1919 the Canadian painter Mary Riter Hamilton went to live in Northern France, alone in a tin hut, amid Chinese workers clearing the Western Front of war debris.
During three years she painted the terrible, destructed landscape around her - but with an open eye for beauty. Among the 300 paintings she made is this Trenches on the Somme.