THE HERITAGE OF THE GREAT WAR



From our 'War Picture of the Week' Archive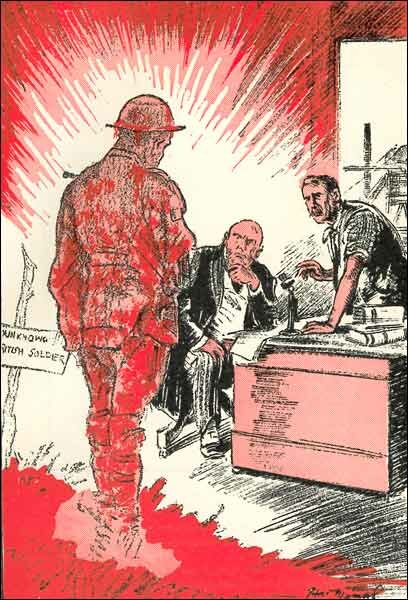 The Resumed Battle
The ghost of the Unknown Soldier (to Capital and Work): "Where is the peace for which I was sacrificed?"
Political cartoon by Bert Thomas in the London Opinion.
The drawing illustates the common feeling of dissapointment among war-veterans. When the war was over, old political and social conflicts flamed up as if nothing had happened, nothing was learned.
Thomas was a veteran himself. In 1916 he, 33 years old, enlisted as a private in the Artists' Rifles. Later he served as an official war artist for the National Savings Campaign. After the war he worked as a freelance illustrator for many newspapers and magazines.
---

Click on the picture to see the next one in this series

To the index pages of the War Pictures of the Week

To the frontpage of The Heritage of the Great War
---