THE HERITAGE OF THE GREAT WAR



From our 'War Picture of the Week' Archive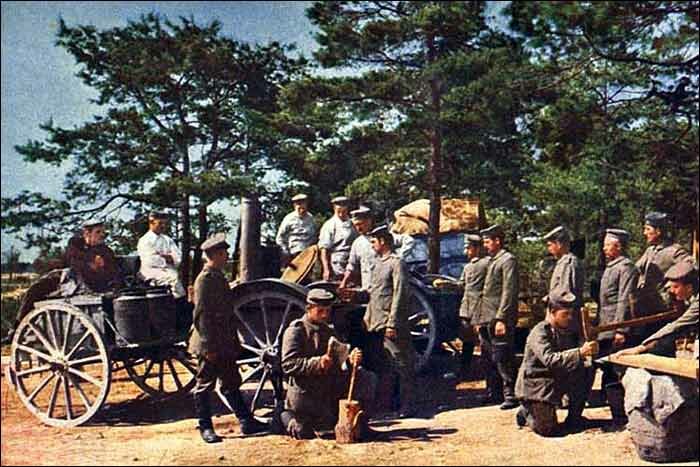 Soup in the Champagne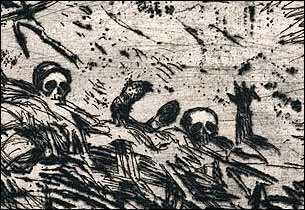 German mobile foodunit distributing soup among soldiers.
Picture made in 1916 in the Champagne area, Northern France.
Obviously this idyllic picture was staged and made only for propaganda reasons.
German soldier and artist Otto Dix (who was there at the same time) had less peaceful recollections. He etched Buried alive in the Champagne

The Champagne (south of Verdun) had been the site of heavy fighting, since the beginning of the war. Two French attempts in 1915 to force breakthroughs had failed. Large German counterattacks in 1916 failed as well, all resulting in terrible casualties.
We have 250 color pictures from the Great War: many of these original autochromes and others artificially tinted, like the one above.
---

Click on the picture to see the next one in this series

To the index pages of the War Pictures of the Week

To the frontpage of The Heritage of the Great War
---