THE HERITAGE OF THE GREAT WAR



From our 'War Picture of the Week' Archive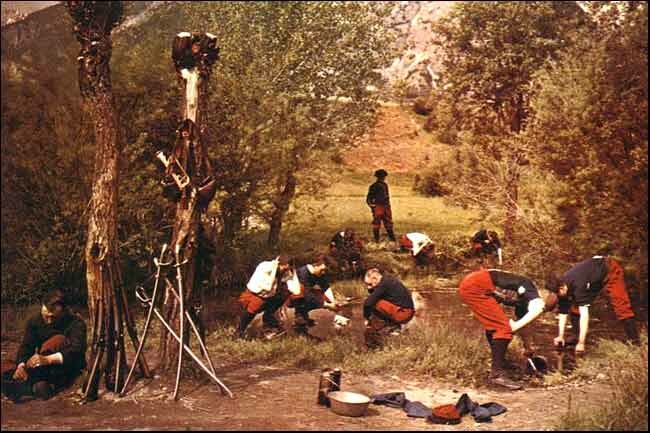 French soldiers on bivouac near a shallow stream
When the Great War broke out, in 1914, French poilu's (common soldiers) still wore their Napoleontic uniforms with red trousers. They made perfect targets.
Real color picture (autochrome) made in 1914 by Jean-Baptiste Tournassoud, Commander of the Photography and Cinematography Section of the French Army.
More than 60 years earlier impressionist Edouard Manet painted his famous Le Déjeuner sur l'Herbe. Had Tournassoud this painting in mind when he took the picture?
---

Click on the picture to see the next one in this series

To the index pages of the War Pictures of the Week

To the frontpage of The Heritage of the Great War
---