THE HERITAGE OF THE GREAT WAR



From our 'War Picture of the Week' Archive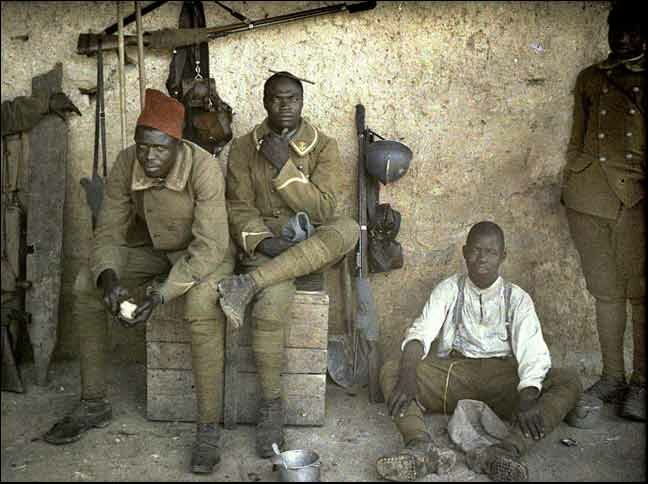 Billets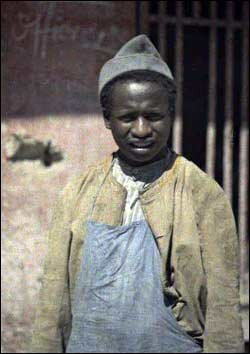 Senegalese soldiers have found billets in a shack near the frontline.
On the right a picture of a Senegalese army cook.
True color pictures made in June 1917 in Saint-Ulrich, Northern France.
Senegal was a French colony. In total the French colonies donated 587,000 soldiers to the warfare. Almost 520,000 of them fought on European soil. The Germans feared their fierceness.
Little-known is the French decimation (the shooting of every tenth person in a unit) of the 10e Compagnie of 8 Battalion of the Régiment Mixte de Tirailleurs Algériens. During the retreat at the beginning of the Great War these French-African soldiers refused an order to attack. They were executed on December 15th, 1914, near Zillebeeke in Flanders.
---

Click on the picture to see the next one in this series

To the index pages of the War Pictures of the Week

To the frontpage of The Heritage of the Great War
---