THE HERITAGE OF THE GREAT WAR



From our 'War Picture of the Week' Archive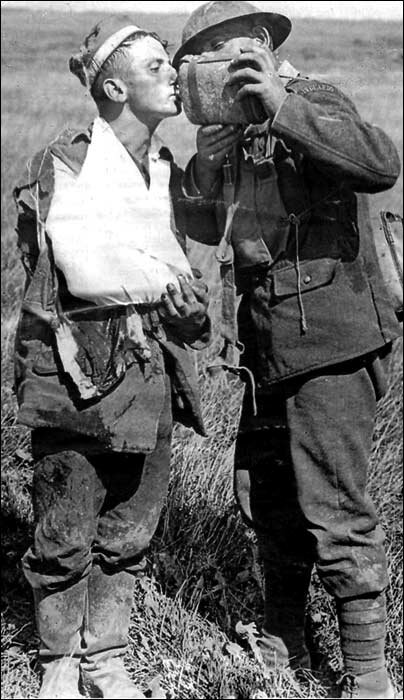 Water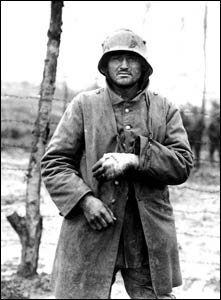 British soldier giving water to a wounded German prisoner-of-war.
Although the picture is probably staged, friendly gestures like this actually happened. In World War One most soldiers did not really hate their enemies. They saw each other as victims of the same uncomprehensible world-politics. Of course those views changed when friends got killed. And captured snipers and flamethrower-operators did not get much compassion either.
Prisoners-of-war always look somewhat pathetic. On the right

a wounded German who was captured during the last German mass offensive in Spring 1918. Click here for a another striking portrait of a German POW.
---

Click on the picture to see the next one in this series

To the index pages of the War Pictures of the Week

To the frontpage of The Heritage of the Great War
---