THE HERITAGE OF THE GREAT WAR



From our 'War Picture of the Week' Archive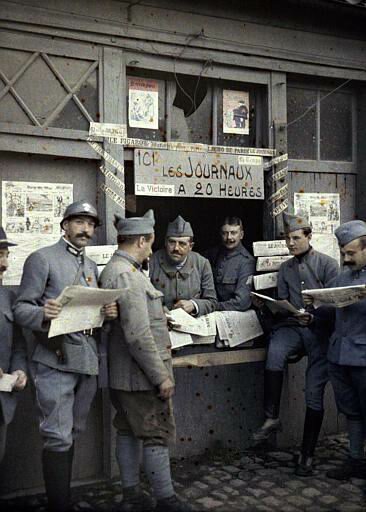 Hungry for News
Real color picture made in 1917 near Rexpoede (just behind the frontline in France), by an official photographer of the French Army.
The sign on the kiosk tells that fresh newspapers, such as La Victoire, are available every night at 20:00 hours.
The photograph above is an autochrome, a color-photography system invented in France by the Lumière brothers.
---

Click on the picture to see the next one in this series

To the index pages of the War Pictures of the Week

To the frontpage of The Heritage of the Great War
---