THE HERITAGE OF THE GREAT WAR



From our 'War Picture of the Week' Archive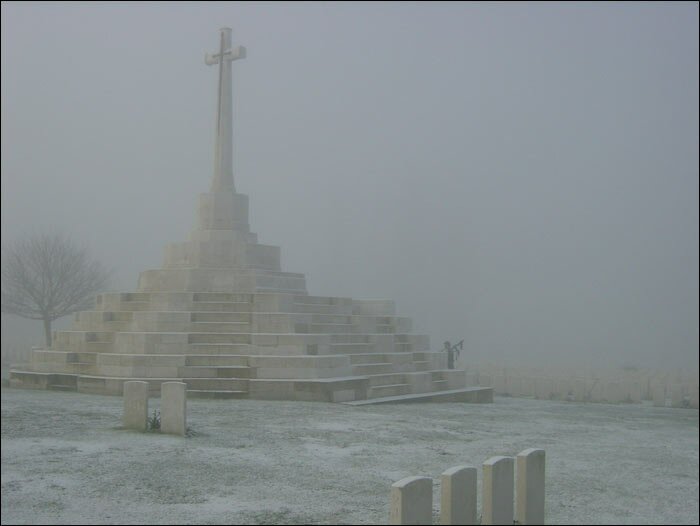 Tyne Cot
Picture © Yvonne Heslinga
Tyne Cot(tage) was the name given by British troops to a small cabin standing between German pill boxes, on the battlefield near Passchendaele in Flanders, Belgium.
This area saw very heavy fighting. Tyne Cot now is the largest British war cemetery in the world. Almost 12,000 soldiers are buried here, many of them (70%) not known by name.
The picture: "Tyne Cot is so beautiful when you are there early in the morning," Yvonne Heslinga writes. "The fog was thick, the silence lay as a blanket over the graves. And then, a lonely sound, a lonesome bagpiper playing his lament. So beautiful, so terribly beautiful."
"I will never forget this, it is one of those things that stay with you forever, and strike you in the deepest of your soul."
Yvonne Heslinga is webmaster of an important Dutch/Flemish Great War meeting place: . The picture above was taken from an on this forum.
---

Click on the picture to see the next one in this series

To the index pages of the War Pictures of the Week

To the frontpage of The Heritage of the Great War
---