He is very old and still going strong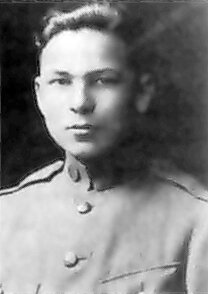 Frank Woodruff Buckles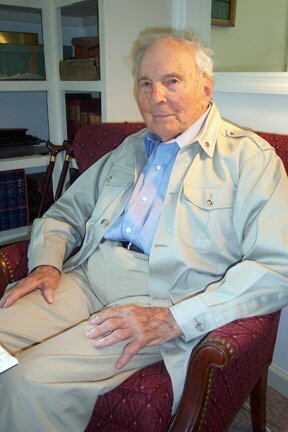 Frank W. Buckles enlisted in the American army at age 16 in 1917. He is still alive and probably the oldest veteran in the world (see picture on the right).
During his summer vacation from school he went to the Marine Corps recruiting office to enlist, told them he was 21, but he was turned down: too small. He tried the Navy: too flatfooted.
He then went to the Army and they accepted him. "The old sergeant advised me that the Ambulance Service was the quickest way to get to France because the French were begging for ambulance services".
In France he served at several locations. After Armistice Day he was assigned to a prisoner-of-war escort company to return prisoners back to Germany.
In World War II, while working for a steamship company in the Philippine Islands, the Japanese army seized him and he stayed in a prisoner-of-war camp for more than three years.
---

Click one of the pictures to see the next in this series or click here to go back to the summary page.
---