Mustafa Kemal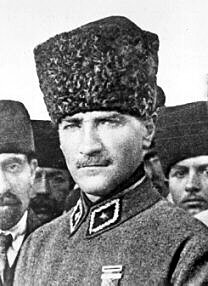 In Turkey the victor of the battle, Mustafa Kemal, was promoted Pasja (general).
In 1923 he was elected the first modern president of the Republic of Turkey. Later he became known as Atatürk: Father of all Turks.
---

Click on the picture to see the next in this series or click here to go back to the summary page.
---