Marne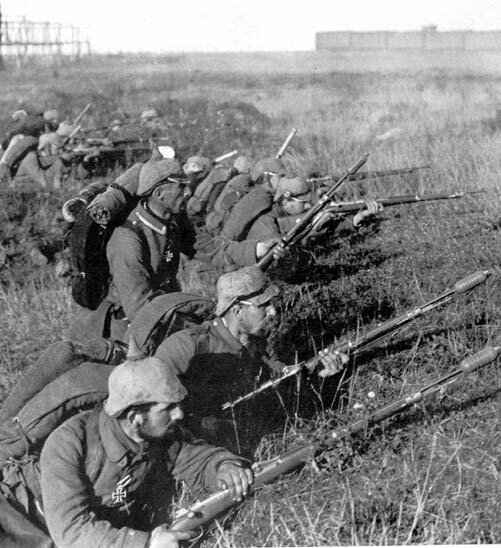 A German unit during the Battle of the Marne.
Near the river Marne the German invasion was brought to a stand. Picture made in September 1914.

Note: This picture might be staged. Look at the Iron Cross the soldier in front is wearing. While in action wearing medals was not common practice.


---

Click on the picture to see the next in this series or click here to go back to the summary page.
---