THE HERITAGE OF THE GREAT WAR


POLITICAL CARTOON BY ALBERT HAHN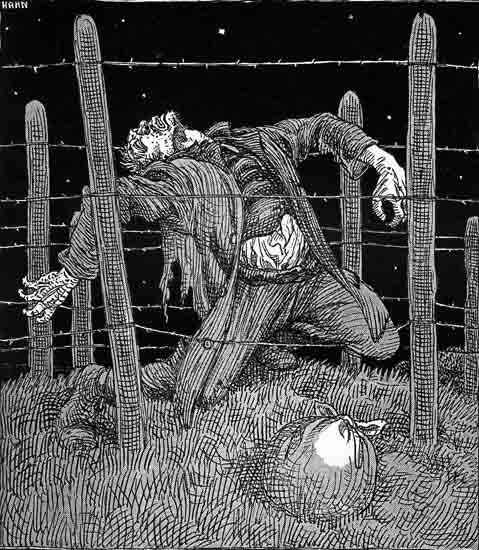 AT THE BORDER BETWEEN NEUTRAL HOLLAND AND BELGIUM
"Again a Belgian, who wanted to escape to Holland, was caught in the electric wire and killed by the high current" (Newspaper article of every day).
NOTE: An high voltage electric wire, established by the Germans, prevented Belgian refugees to flee.
Published in 1915


Click here or on the cartoon to see the next one in this series.

Back to the article on Albert Hahn.

Back to the frontpage of The Heritage of the Great War.