Off to the Front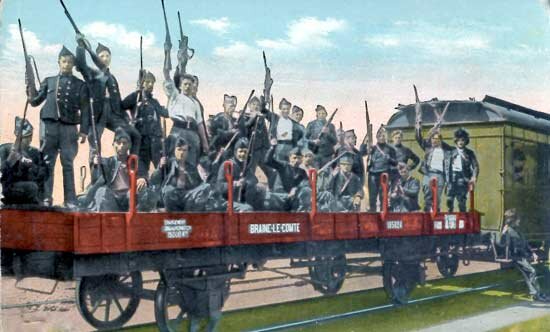 A squadron of 'Guides', the crack cavalry of Belgium, en route to join the army of defense holding the Germans in check.
Picture made by an unknown photographer of the American Underwood & Underwood Press Agency.
---

Click on the picture to see the next one in this Color Photographs series, or click here to go back to the summary page.
---