Winter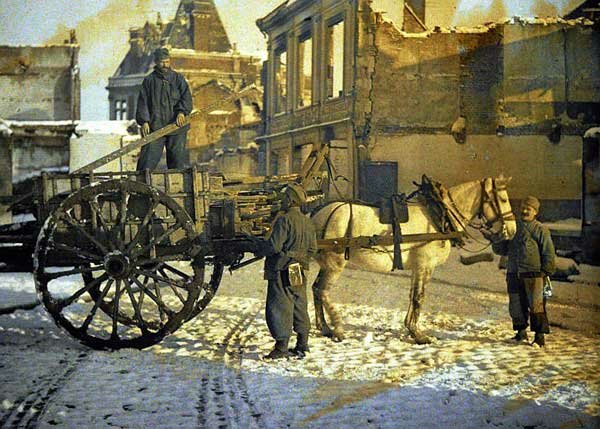 French soldiers in the ruins of Chauny, winter 1917
Chauny was a small provincial town with 11,000 inhabitants, equidistant of Paris and Brussels. When the war ended it was nothing but a heap of ruins.
Autochrome color picture.
---

Click on the picture to see the next one in this Color Photographs series, or click here to go back to the summary page.
---