Star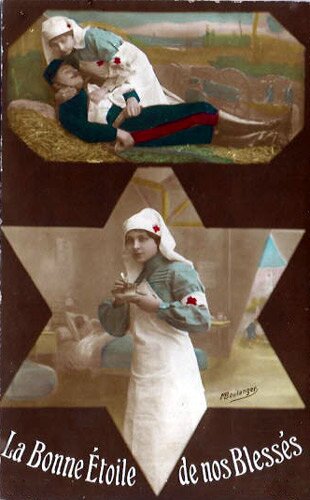 La Bonne Etoile. From a similar French series.
La Bonne Étoile de nos Blessés means The Good Star of our Wounded.
Of course the scene is completely faked. Female nurses never entered the battlefields.
---

Click on the picture to see the next one in this Color Photographs series, or click here to go back to the summary page.
---