Near the Western Front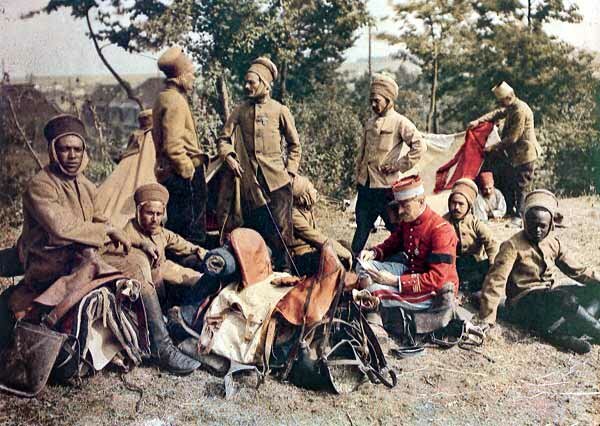 North-African soldiers near the Western Front
In total the French colonies donated 587,000 soldiers to the warfare. Almost 520,000 of them fought on European soil.
Autochrome picture made by Jean-Baptiste Tournassoud, France.
---

Click on the picture to see the next one in this Color Photographs series, or click here to go back to the summary page.
---