Death's Head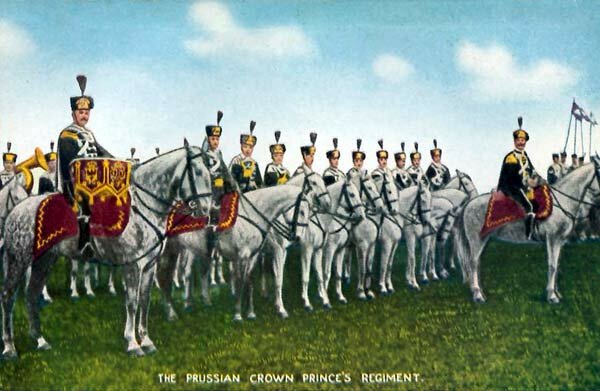 The Prussian Crown Prince's Regiment
The German Crown Prince is always colonel of the Death's Head Hussars and when he had a difference with his father a couple of years before the war, the Kaiser exciled him to his command at Danzig, where the regiment was permanently stationed.
In state reviews Kronprinz Wilhelm von Preussen often appeared in her Death's Head uniform as honorary colonel.
The text on this German postcard reads: Naturally, German noblemen are eager to join this regiment, which is one of the best organisations of the Prussian army.
---

Click on the picture to see the next one in this Color Photographs series, or click here to go back to the summary page.
---