Hast Du mich lieb?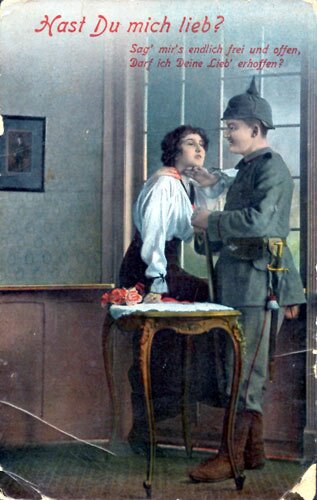 Sag' mir's endlich frei und offen,
Darf ich Deine Lieb' erhoffen?
Do you love me? German postcard: Tell me free and openly: may I hope for your love?
---

Click on the picture to see the next one in this Romantic Color Photographs series, or click here to go back to the summary page.
---