Mein Herz gehört nur Dir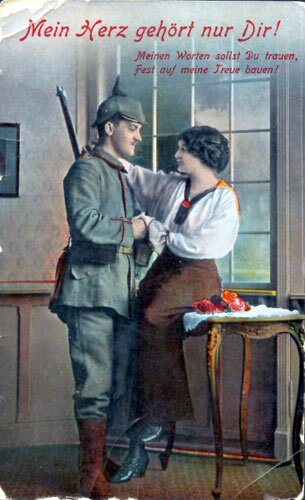 Meine Worten solls Du trauen,
Fest auf meine Treue bauen!
My heart belongs only to you. German postcard: You should trust my words, you can depend on my vow.
---

Click on the picture to see the next one in this Romantic Color Photographs series, or click here to go back to the summary page.
---