THE HERITAGE OF THE GREAT WAR



From our 'War Picture of the Week' Archive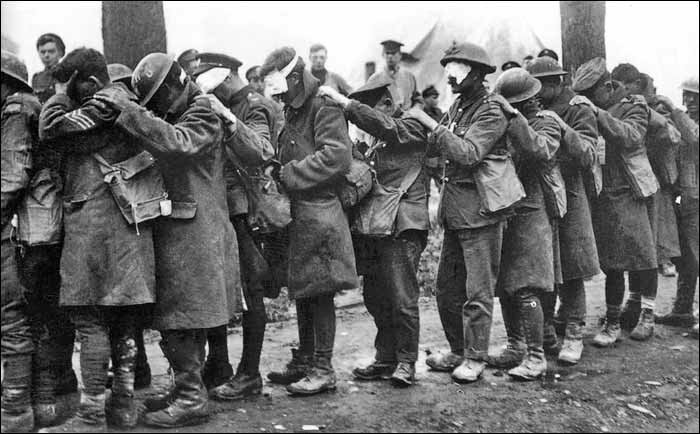 Blinded

Gas casualties of the British 55th (West Lancashire) Division, awaiting treatment at an Advanced Dressing Station near Bethune, in France.
This is one of the most famous pictures showing the effects of gas warfare. It was made by the official army photographer Second Lieutenant T.L. Aitke on April 10, 1918, during the Battle of Estaires, which was a part of the German spring offensive.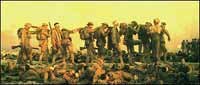 Around the same time John Singer Sargent, son of American expatriate parents, painted Gassed: a similar line of blinded mustard gas victims. Click on the small picture on the right and compare it to Aitke's photograph.
Some people think that Sargent used the photograph as a model for his painting, but that is likely not true. He was an eye-witness of a comparable situation.
In 1918 Sargent (at that time the most admired portrait painter in Britain and the USA) was commissioned to paint a large painting to symbolize the co-operation between British and American forces. Sargent was sent to France and one day he visited a casualty clearing station at Le Bac-de-Sud. There he witnessed an orderly leading a group of soldiers that had been blinded by mustard gas.
Gassed soon became one of the most memorably haunting images of the war.
More on gas warfare in our article Poison Gas: the Abomination of Houthulst.

---

Click on the picture to see the next one in this series

To the index pages of the War Pictures of the Week

To the frontpage of The Heritage of the Great War
---