THE HERITAGE OF THE GREAT WAR



From our 'War Picture of the Week' Archive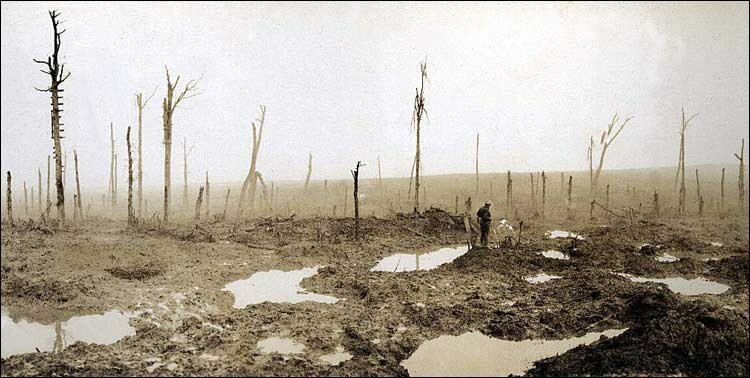 Field of Death

After the Battle of Passchendaele, Flanders, November 1917, Canadian soldier.
Officially known as the Third Battle of Ypres, Passchendaele became infamous not only for the scale of casualties, but also for the mud.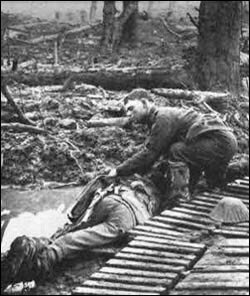 Within a few days after the start of the battle on July 31th 1917, the heaviest rain for 30 years turned the soil into a quagmire. The thick mud clogged up rifles and immobilised tanks. It eventually became so deep that men and horses drowned in it.
The eventual capture of what little remained of Passchendaele village by British and Canadian forces on November 6, finally gave Allied Commander in Chief Douglas Haig an excuse to call off the offensive and claim success.
However, Passchendaele village lay barely five miles beyond the starting point of his offensive. Having prophesied a decisive success, it had taken over three months, 325,000 Allied and 260,000 German casualties to do little more than make the bump of the Ypres salient somewhat larger.
---

Click on the picture to see the next one in this series

To the index pages of the War Pictures of the Week

To the frontpage of The Heritage of the Great War
---