THE HERITAGE OF THE GREAT WAR



From our 'War Picture of the Week' Archive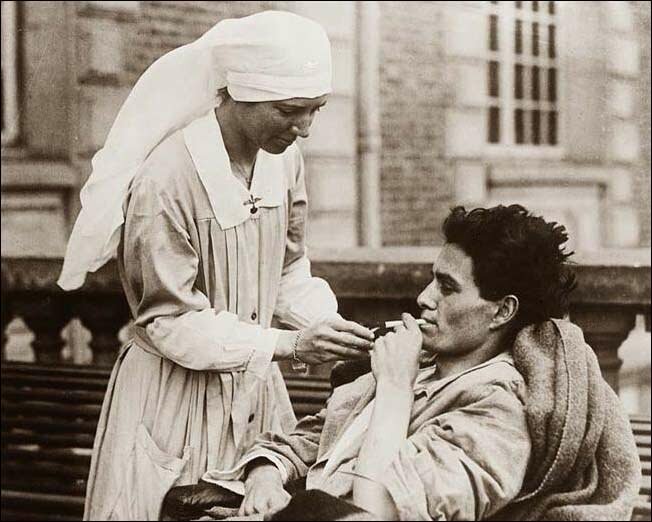 Cigarette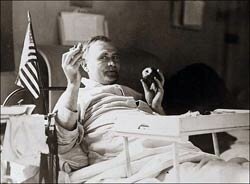 An American nurse lights a cigarette for a wounded soldier. His right arm seems limp.
Picture made in 1918 in the 'American Hospital of Paris' in Neuilly-sur-Seine, near Paris, France.
The picture of a wounded soldier with an apple (on the right) was taken in the same hospital

This hospital was built in 1909 by a French medical doctor and his American friends. During the Great War its staff cared for more than 10,000 allied soldiers.
The hospital is still there, providing high quality healthcare to members of the French, American and international communities residing in France and abroad.
---

Click on the picture to see the next one in this series

To the index pages of the War Pictures of the Week

To the frontpage of The Heritage of the Great War
---