THE HERITAGE OF THE GREAT WAR



From our 'War Picture of the Week' Archive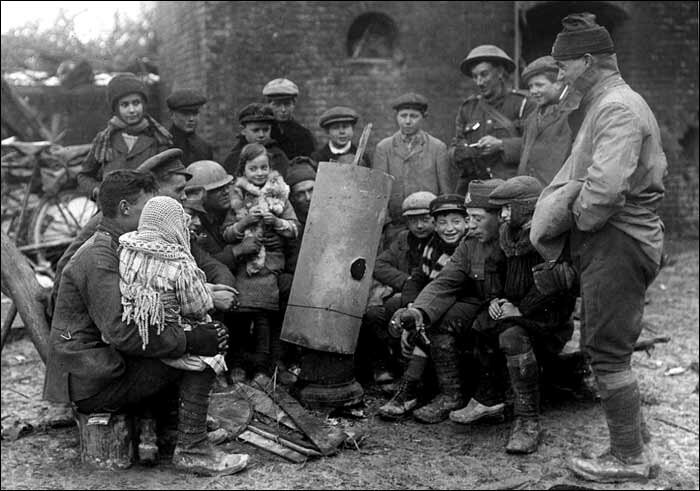 French children find warmth round Tommy's temporary fireplace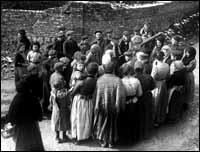 Picture made in Northern France, exact whereabouts and date unknown.
The photograph fits in a series with more pictures of this village, apparently made just after Tommy captured the area from the Germans.
The picture on the right shows the same village. Curious villagers gather around a British soldier carrying a machine-gun. Click on it to see a larger version.
---

Click on the picture to see the next one in this series

To the index pages of the War Pictures of the Week

To the frontpage of The Heritage of the Great War
---