THE HERITAGE OF THE GREAT WAR



From our 'War Picture of the Week' Archive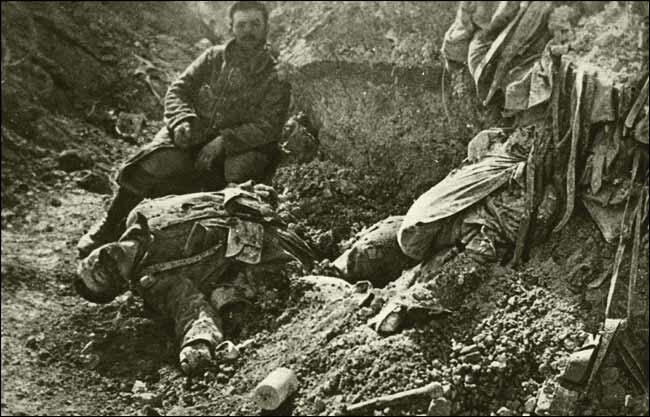 Verdun - Synonym for Inhumanity
French picture made in 1916 in a trench near Verdun, Northern France.
The Battle of Verdun was the longest and one of the bloodiest engagements of World War I. Two million men were engaged. The Germans began the battle on February 21, 1916. In December of that year the French had regained most of the ground lost.
The Germans intended a battle of attrition in which they hoped to bleed the French army white. In the end they sustained almost as many casualties as the French: an estimated 328,000 to the French 348,000. The real figures are unknown.
Nowadays Verdun stands for everything that is cruel and savage in warfare. Soldiers on both sides lost their sense of humanity.
---

Click on the picture to see the next one in this series

To the index pages of the War Pictures of the Week

To the frontpage of The Heritage of the Great War
---