THE HERITAGE OF THE GREAT WAR



From our 'War Picture of the Week' Archive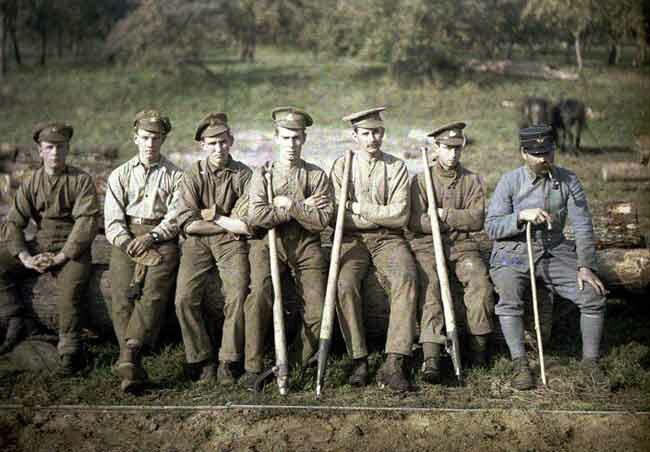 Canadian foresters near the front
The original caption reads: Groupe de forestiers canadiens, sept hommes assis sur un tronc d'arbre: a group of Canadian forest rangers, seven men sitting on a tree-trunk.
The soldier on the right, with the pipe and the walking stick, appears to be a French soldier. This true color picture was probably taken in 1917 just behind the Western Front.
What are these foresters here for? What are they holding? A tool to cut branches? Here are some of the answers we received on these questions.
---

Click on the picture to see the next one in this series

To the index pages of the War Pictures of the Week

To the frontpage of The Heritage of the Great War
---